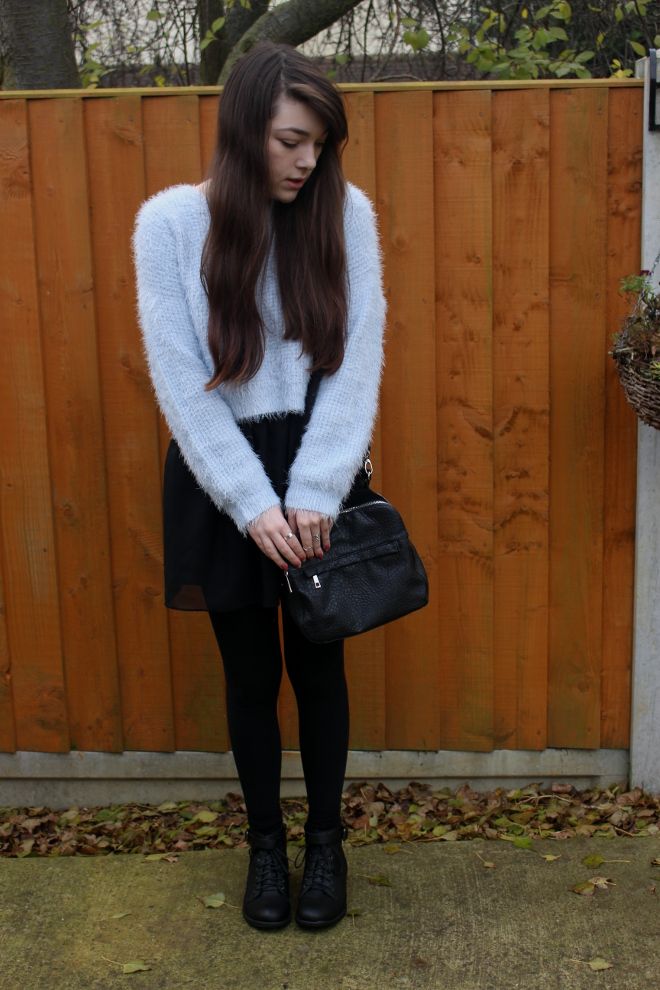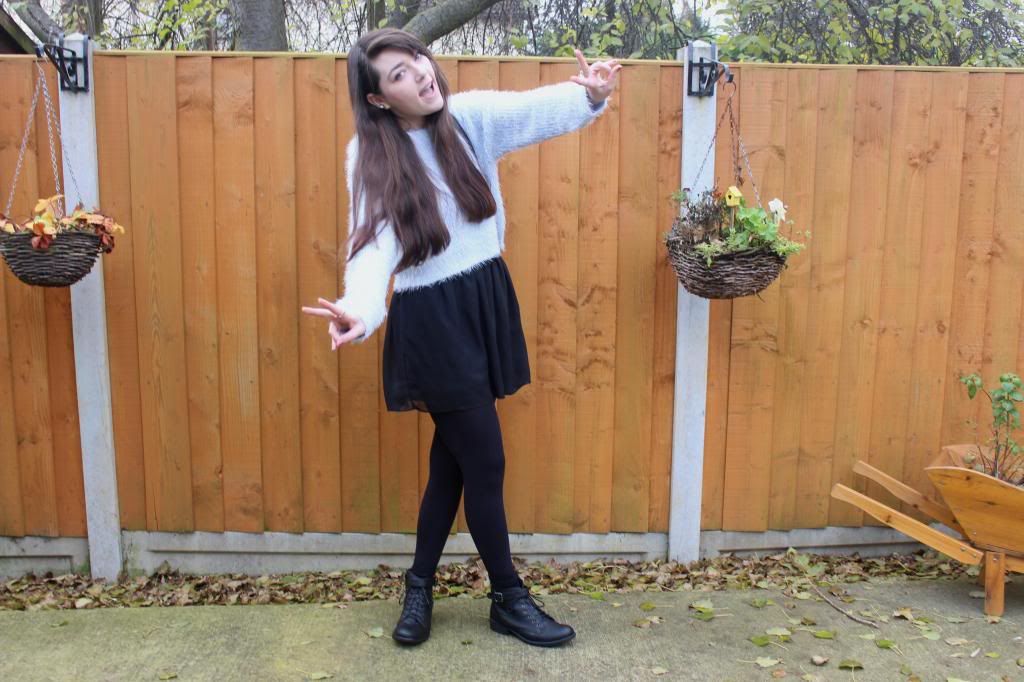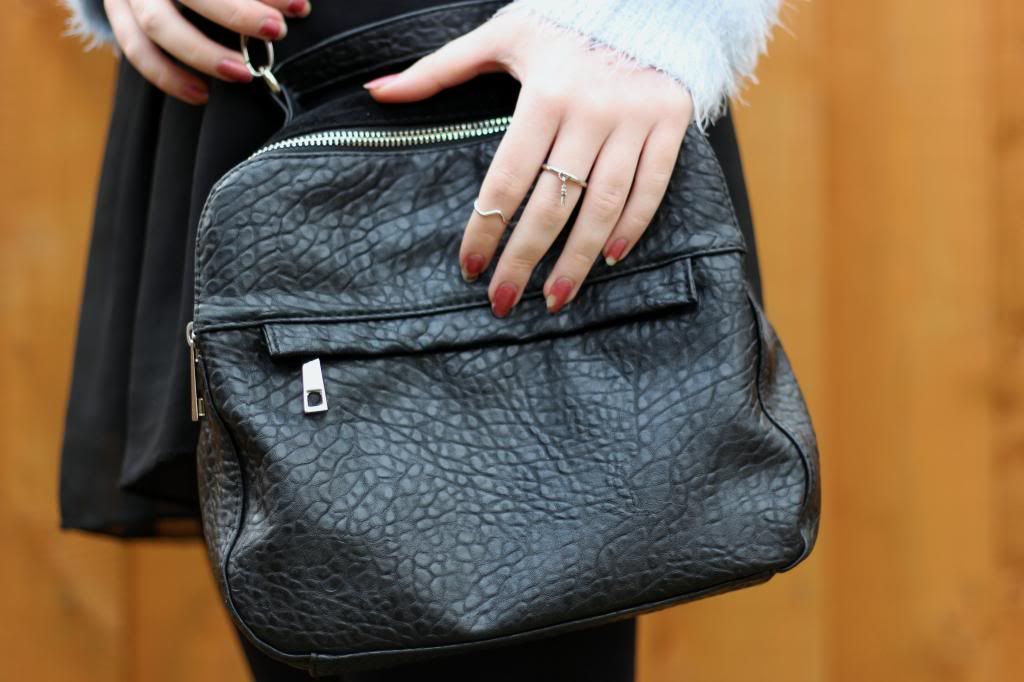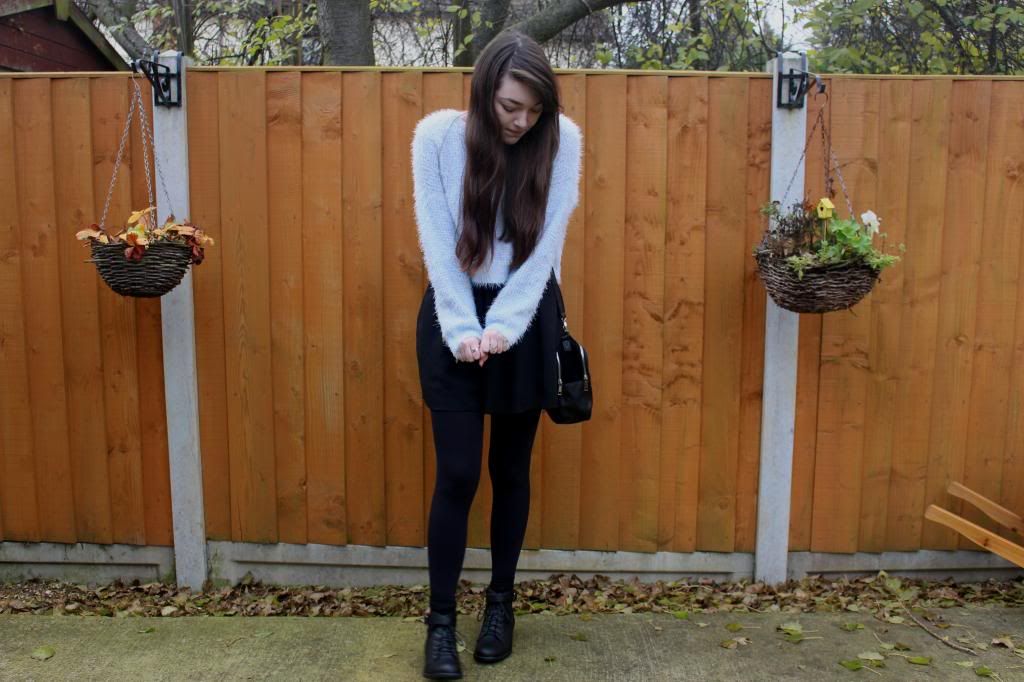 Jumper - F21, Skirt - MissGuided, Boots - Primark, Bag - Primark, Rings - Topshop & Primark,
Long time no speak! I have so many outfit posts I intended to photograph but I really haven't had any time to stop recently. I have two projects running along side eachother so I've been working along on those and chilling with my new buds and resting as much as I can. I quickly took these before heading out to help a college friend take some photos and then switched it up for night time with some super skinny joni jeans and sky high flatforms (see my instagram photo here) love those shoes so so much. This jumper is literally my favourite thing already and I only bought it Friday, it's super soft super warm and cosy, I want one in every colour please and thank you, and for £12? Topshop can keep theres! I always freeze waiting for the train but this kept me so snug under my coat, winner!
I also picked up these boots which I love, I'm such a tighty when it comes to buying winter boots, I begrudgingly buy them but I love these, their so comfy as well, yay! I don't think I showed this bag on an outfit post yet? I bought it before Paris because It had 3 zips and was suitable to fit in my slr instead of it hanging around my neck in shops yay, it's so perfect and such a good size. My ideal bag. Plus, many people are surprised when I say it's Primark- double winner. I love the pebble faux leather effect on it.
Oh and I also got my nose pierced on Friday, yes because what else do you do with your college friends on a lunch break? 4 piercings and a tattoo later.
I would also like to say a huge huge huge thank you to all of you that have sent me messages, emails and commented on my M.E blog posts (part one here & part two here.) I was very wary and un-sure on posting them and to be told I've helped people really does make my day. Blogging played such a big role in helping me help myself and try to get back on the right path and I really do not have the right words to put in how much that means to me.